2019 Land Cover Map for France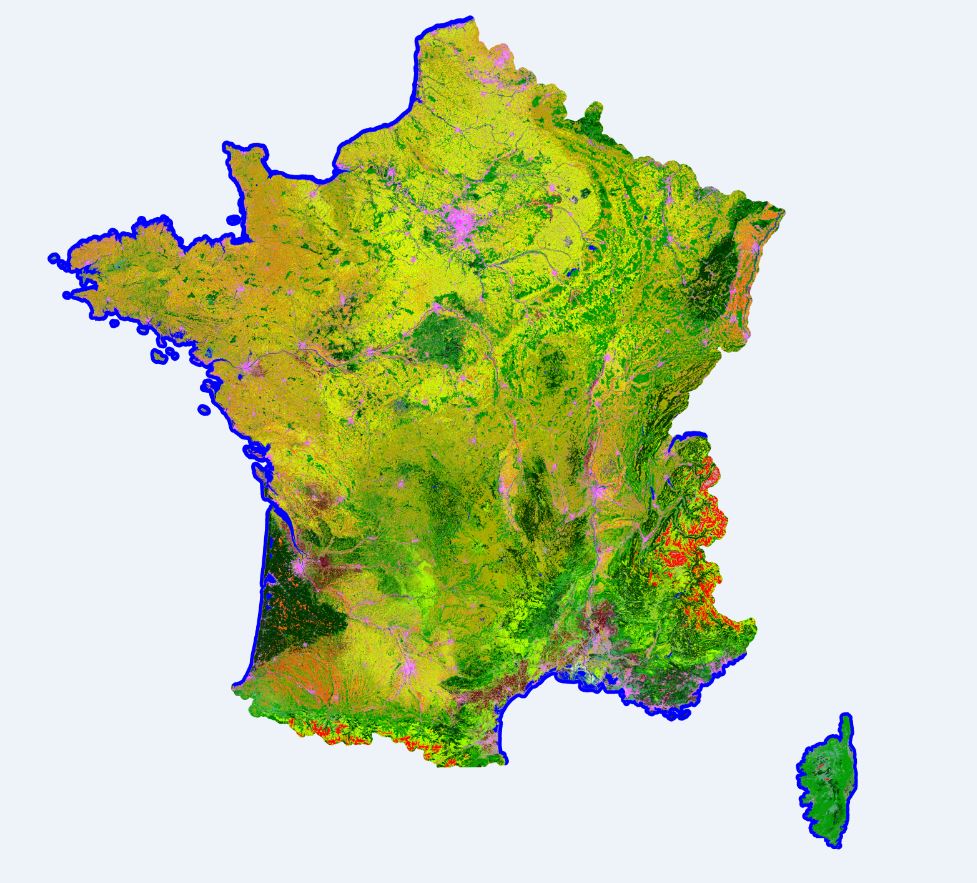 Theia Land Cover Map (Occupation des Sols – OSO, in French) uses 10-meters resolution L2A Sentinel-2 Data produced by Theia to classify land cover for the whole Metropolitan France.
The DNO/OT/PE department of CNES is responsible for the production and provision of these OSO maps in collaboration with the CESBIO within the framework of Theia Land Cover SEC.
The 2019 map is available free of charge on theia.cnes.fr along with the 2016, 2017 and 2018 maps. For now, only the raster version (entire Metropolitan France in GeoTif format) is available. The vector files (broken down by department, ESRI Shapefile format) should be available soon.
More about these Land Cover Maps
Access and download directly the Land Cover Maps
Contact