DISCOVER VENUS M5 PRODUCTS NOW AVAILABLE ON THEIA
The Franco-Israeli mission VENµS (Vegetation and Environment New micro (µ) Satellite) launched in 2017 entered in March 2022 a new phase called VM5. With a lower orbit to 560 km altitude, this new phase improves the revisit and resolution of the acquisitions on the sites selected by the scientists.
One year later, the first reflectance products based on VENµS are distributed on Theia and available for download on both theia.cnes.fr and the Theia catalogue. More than one hundred sites are documented worldwide. All characteristics of the VENµS M5 mission and reflectance products are described on the product page.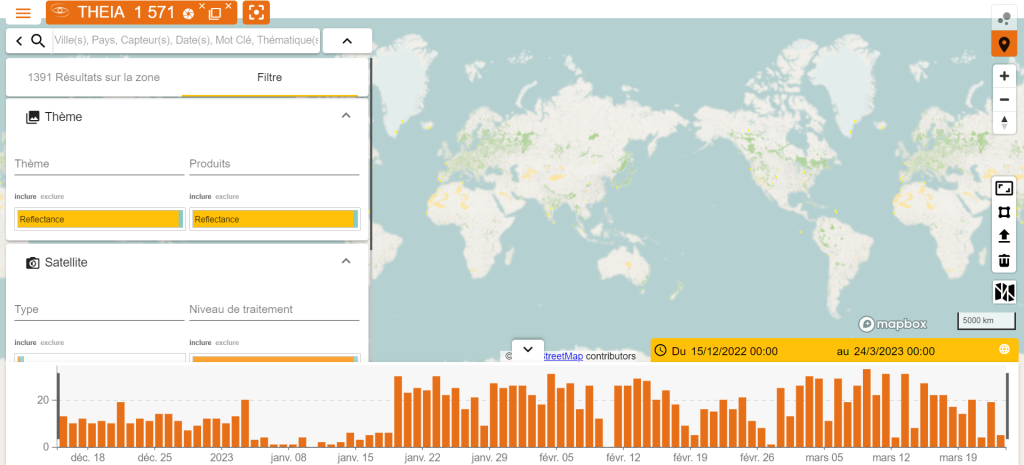 Below is an example of the M5 time series from the VENµS site on Glorieuse Island in the French Southern and Antarctic Lands.