Data access
Presentation
The products proposed by the Hydroweb project are made up of continuous and long time series for the levels of large lakes, reservoirs and all the world's rivers.
The series of operational measurements are refreshed at the latest 1.5 days after the availability of a new altimetric measurement. These operational series cover 124 large lakes and 11 336 measurement points on rivers on all continents.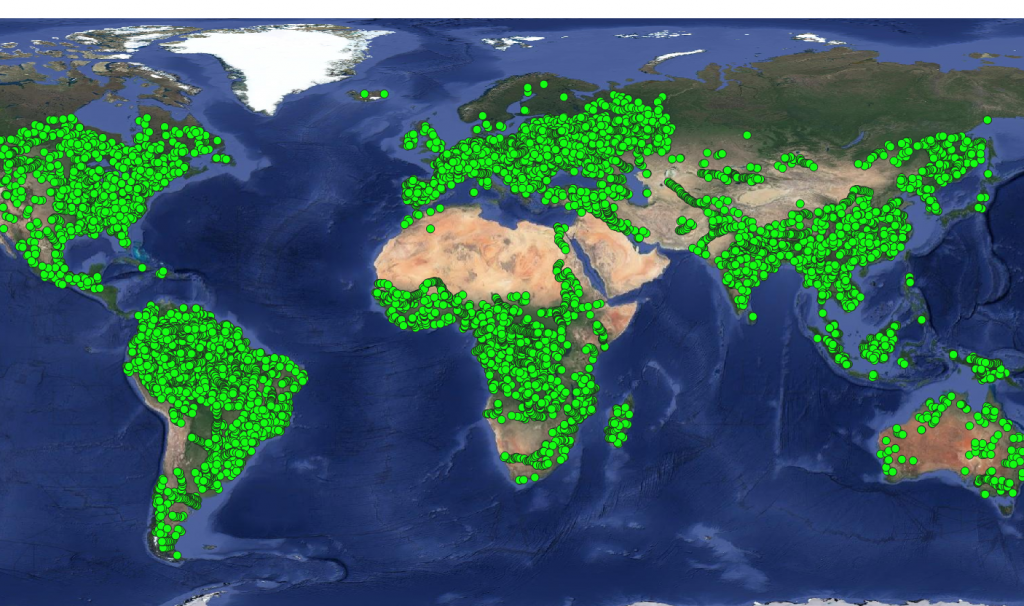 Research measurement series are refreshed at regular intervals according to the progress made on processing by the LEGOS laboratory. They cover 112 large lakes and 1,212 measurement points on some 20 large rivers.
Contact
Theia contact for HydroWeb project : hydroweb.theia-land@cnes.fr
Scientific contact for lakes : jean-francois.cretaux@legos.obs-mip.fr
Scientific contact for rivers : stephane.calmant@ird.fr
Satellite
Name : ERS-1, Topex/Poseidon, ERS-2, GFO, Jason-1, Envisat, Jason-2, Saral/Altika, Jason-3, Sentinel-3A, Sentinel-3B and Sentinel-6A
Imaging mode : Radar altimetry
Spectral bands : Ku band (~ 2 cm wavelength)
Observation capability :
Swath : 100 to 500 m
Revisit : 10 to 35 days
Coverage :
Area : Global
Period : 1992 to present
Format
The user can display the time series and access the numerical values and associated errors. Data are provided in a text format easy to exploit.
The content of time series is described in the user's manual for products, accessible under the tab "Links".
License
Please quote the following references for any use of these data :
References for river data
Santos da Silva J., S. Calmant, O. Rotuono Filho, F. Seyler, G. Cochonneau, E. Roux, J. W. Mansour, Water Levels in the Amazon basin derived from the ERS-2 and ENVISAT Radar Altimetry Missions, Remote Sensing of the Environment, 2010, doi:10.1016/j.rse.2010.04.020
Normandin C., Frappart F., Diepkilé A.T., Marieu V., Mougin E. Blarel F., Lubac B., Braquet N. Ba A. (2018). Evolution of the Performances of Radar Altimetry Missions from ERS-2 to Sentinel-3A over the Inner Niger Delta. Remote Sensing, 10(6), 833, doi: 10.3390/rs10060833
Free pdf downlad here : https://www.mdpi.com/2072-4292/10/6/833

(link is external)
References for Lake Data
Useful documentation
Hysope poster presented at Hydrospace#2015
Hydrospace2015_Pacholczyk_Hysope.pdf
Hydroweb Handbook