Venµs satellite first images
A few days after being placed into orbit, the French-Israeli Venµs vegetation-monitoring satellite delivered its first images.
CNES acquired the imagery from different regions of the globe starting on Thursday 17 August. The images were recorded on board the satellite, downloaded to the Kiruna receiving station in Sweden and then processed at the Toulouse Space Centre (CST).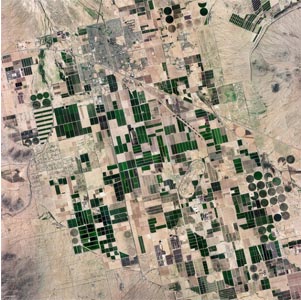 Irrigated crops seen near Phoenix, Arizona (United States) ©Cnes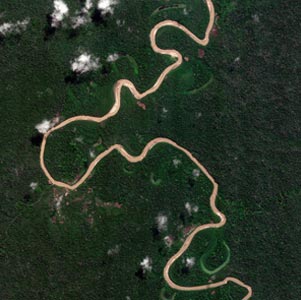 Peruvian rainforest in the region of Ucayali ©Cnes
The images shown here are just a foretaste of Venµs's potential for regular and frequent monitoring of land surfaces and delivering data for improving land cover maps, studying biodiversity and building models of carbon flux, crop yields and irrigation management.
Venµs's unprecedented revisit rate, high spatial resolution, constant viewing angles and rich spectral detail will enable scientists to better understand and model land surface change being driven by climate and human activities. Venµs will also pave the way for the definition of Europe's future Earth-observation satellites.
The Venµs mission is currently in its operational qualification phase, which is scheduled to last three months. All of its systems are being tested out and the camera settings for image processing are being calibrated from acquired imagery.
For more images and information, see presse.cnes.fr
More information: Venus