A Cloudless France, month after month
True to their word, Cnes and Cesbio now produce a monthly composite product at 20m resolution for France, using the WASP processor.
The existing mosaic are available with the links below:
Since the product calls for a comparison tool, a very nice visualization was set-up by Michel Le Page.
Beware, do not go further if you have something urgent to do!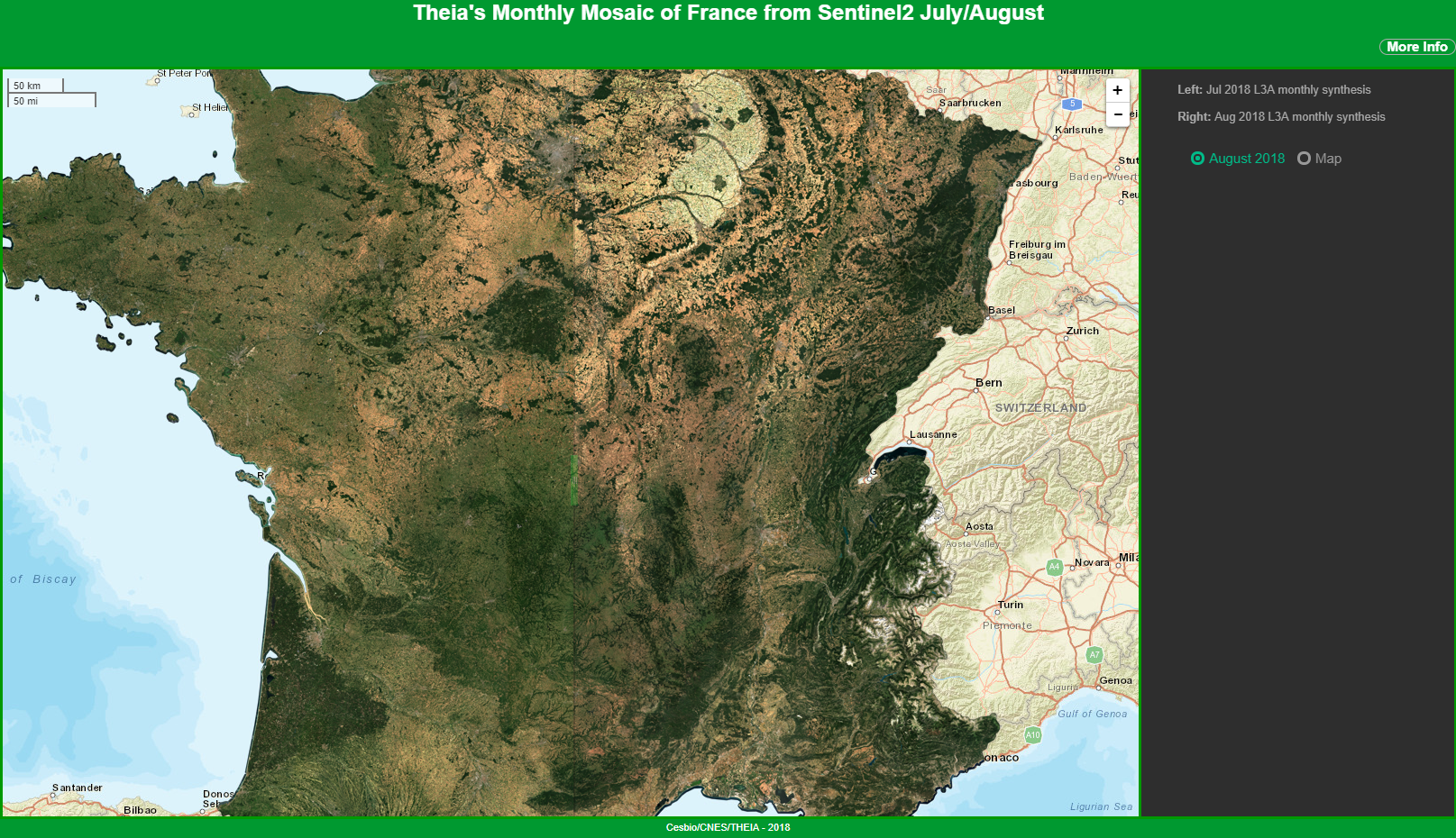 Link to the interactive comparison map
More information: Surface reflectance SECSentinel-2