Theia regional animation network (RAN)
Theia facilitates national networking among the satellite community through the implementation of regional animation networks (RAN – ART in French), mainly in France but also abroad in Southern Countries and since May 2019 also in one French oversea territory : New Caledonia.
RAN's objectives
Unite and coordinate users (scientists and public stakeholders) at regional level,
Participate in community training efforts, particularly concerning added-value products developed by the thematic SECs.
Existing RAN and their facilitators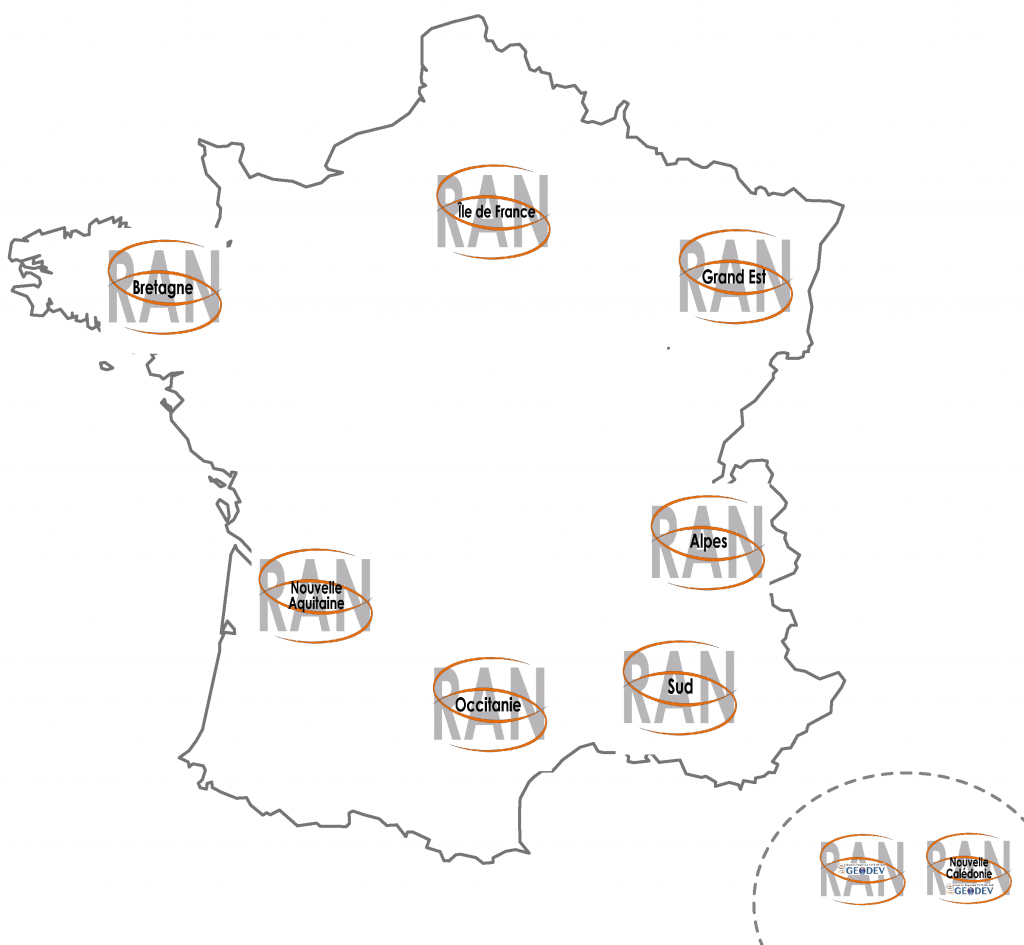 In September 2019, Theia Regional Animation Network has nine members :
seven in metropolitan France and
two dedicated to Southern countries and overseas territories.
Aquitaine
Alpes
Grand Est
île de France
Sud
Bretagne
Occitanie
GeoDEV
GeoDEV New Caledonia
More in-depth informations on Theia RAN in Theia biannual Bulletin n°3