Swot mission : campaign in the Seine
A campaign is taking place on 22 and 23 June 2017  in the lower Seine valley with different sensors using several techniques to prepare Swot data validation in the future.
The SWOT (Surface Water and Ocean Topography) mission, result of a Franco-American cooperation (CNES / NASA, with the participation of CSA and UKSA), will measure rivers, lakes and coastal and estuarine area water heights (and their spatial and temporal variations), using a new technical concept: interferometric altimetry. In 2021, after the launch, the performance of SWOT will have to be calibrated and validated thanks to the contribution of other space missions, to available in-situ data, but also by dedicated means deployed on site during the overflight of the satellite in order to have co-temporal measurements. These means must be able to be deployed in remote sites in order to have ground truths on non-instrumented sites, so they must be light.
Among the various means envisaged to validate the SWOT measurements, the water height information derived from the GPS measurements on a specific buoy and / or the airborne Lidar and / or drone data are the most promising. In this context, CNES has asked its partners (IRD, INSU, CNRS, CLS, etc.) to develop resources that would be implemented during the Cal / Val phase in orbit in 2021. These resources have been developed and a test on the Seine estuary will take place in order to validate the behavior of the different vectors.
For more information, see aviso.altimetry.fr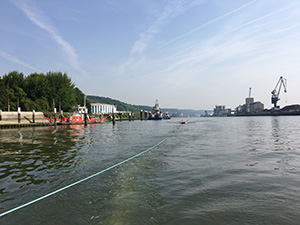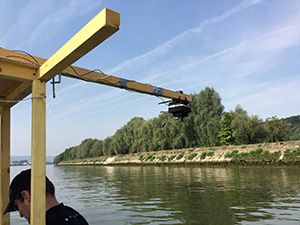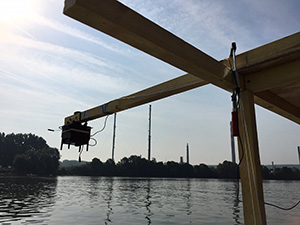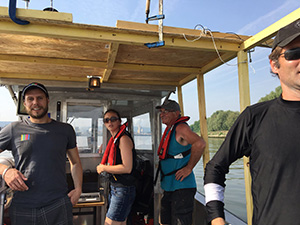 More information: Water