Presentation
Theia Snow-Covered Surface Scientific Expertise Centre (SEC) brings together teams from Cesbio, IGE, CNRM (CEN) and Legos. Theia Snow-Covered Surface SEC is dedicated to detect the presence of snow cover, on a continuous, large-scale basis.
The first product produced in this context is a mask indicating the presence or absence of snow and clouds at 20 m resolution from Sentinel-2 images. These data are available for download on theia.cnes.fr.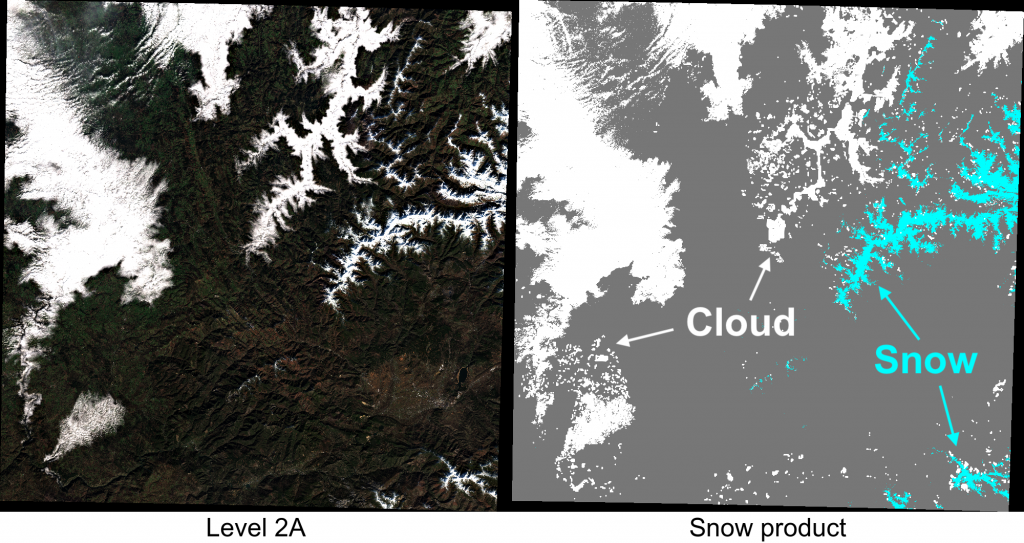 A second product provides an annual synthesis of snow cover duration per pixel between September 1 and August 31. It is also distributed on theia.cnes.fr.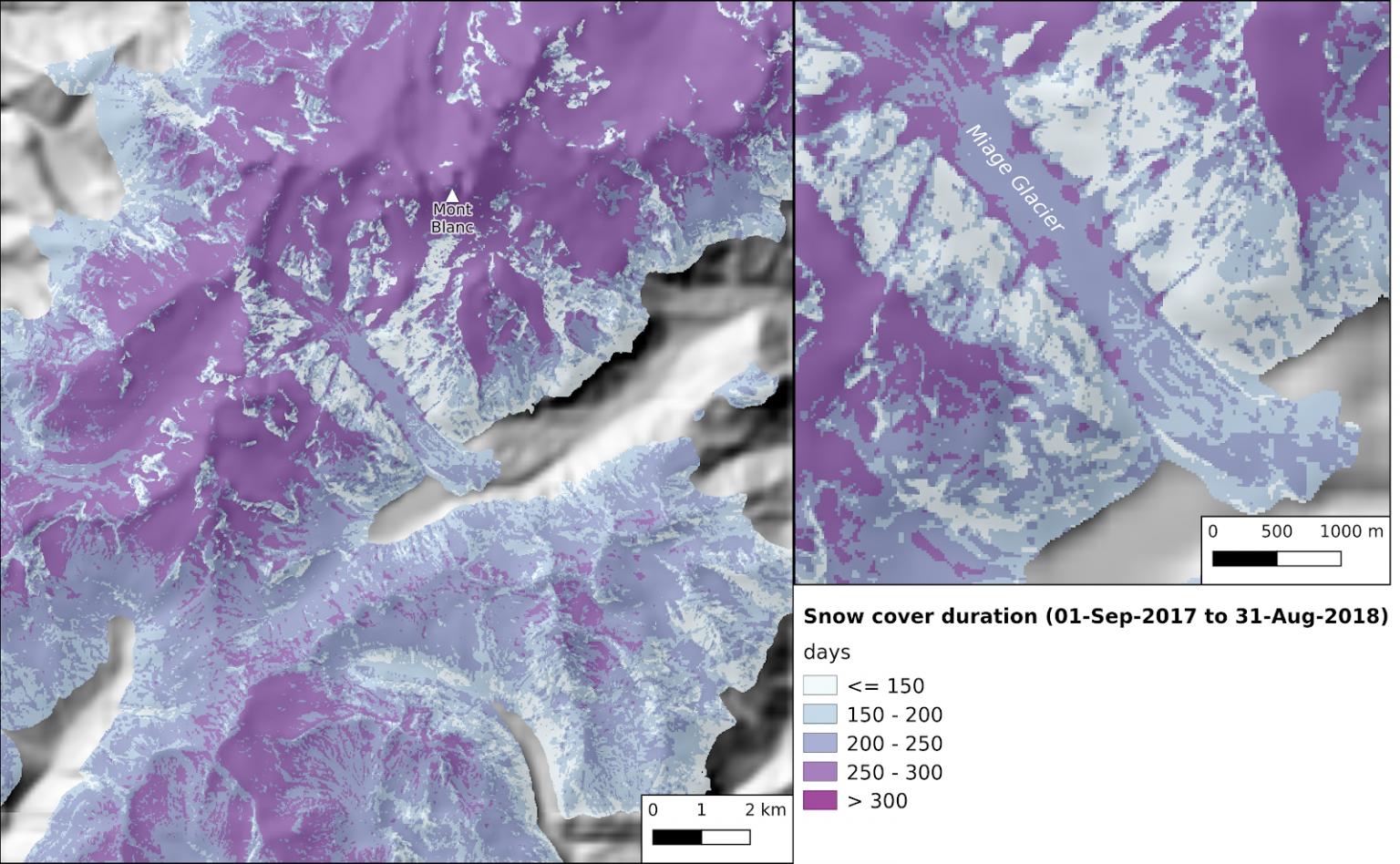 Users are the academic sector (research laboratories in hydrology, mountain ecology), mountain water operational management agencies, industry (hydropower producers), agriculture (irrigation companies) and tourism/leisure services (ski resorts, individuals).
Calendar
2015: demonstrator using SPOT-4 Take 5 series on the Pyrenees and the Atlas Mountains
2017: operational production of Theia Snow Product
2019: Production of Annual Synthesis documenting the duration of snow cover
2020-2021: development of new products
Contact

Links
A Resource Site : https://labo.obs-mip.fr/multitemp/