Orfeo ToolBox (OTB) is an open-source project for state-of-the-art remote sensing. Built on the shoulders of the open-source geospatial community, it can process high resolution optical, multispectral and radar images at the terabyte scale. A wide variety of applications are available: from ortho-rectification or pansharpening, all the way to classification, SAR processing, and much more!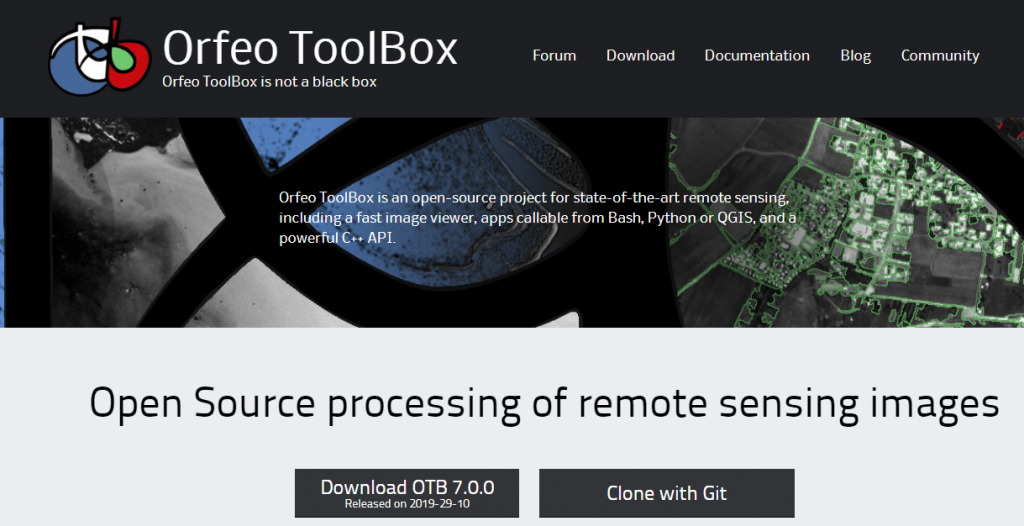 Thanks to the community commitment and hard work, a new edition 7.0 has just been released and is free to download
OTB 7.0 includes new applications, fixed bugs, and even more convenient python bindings to use.
Contact