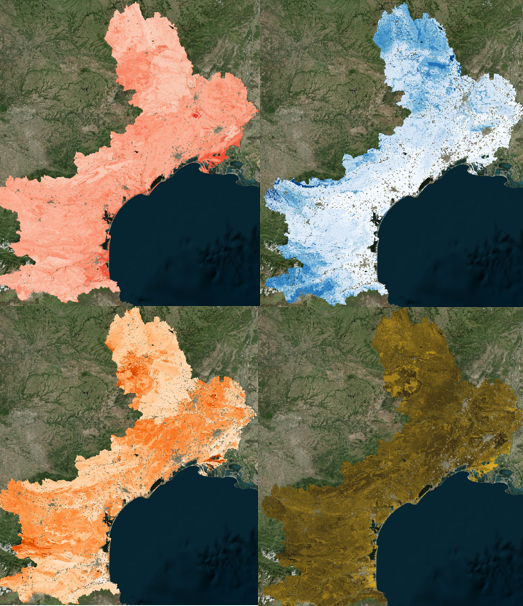 Theia Digital Soil Mapping CES produces Soil property prediction maps in Languedoc-Roussillon (east part of the Occitanie region).
The soil properties concerned are the particle size fractions :
content of clay, silt and sand,
the pH,
and the organic carbon content of the soil.
For each of these 5 properties, are provided, at the nodes of a 90mx90m grid, and for 6 soil depth intervals (0-5 cm, 5-15 cm, 15-30 cm, 30-60 cm, 60-100 cm, 100-200 cm).